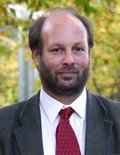 Prof. Dr. h.c. mult. David B. Audretsch, Ph.D.
David Audretsch is a Distinguished Professor and Ameritech Chair of Economic Development at Indiana University, where he also serves as Director of the Institute for Development Strategies. His research has focused on the links
between entrepreneurship, government policy, innovation, economic development and global competitiveness. His research has been published
in over one hundred scholarly articles in prominent academic journals. He is chairman of the Entrepreneurship Division of the Academy of Management (AOM), the world's leading association in management research.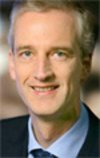 Markus von Blomberg
The industrial engineer Markus von Blomberg was active in leading management functions across Europe until 2007, last as general partner of VORWERK & Co in Wuppertal, Germany. As a member of supervisory boards and advisory boards of several small- and medium-sized firms as well as larger family-owned corporate groups, he founded his own enterprise in 2009. He volunteers as mentor for student start-ups originating from the University of Wuppertal. His special interest within Jackstädt Center is staging and promoting knowledge transfer between the
university and the business community.

Dr. Marc Kanzler
Marc Kanzler is board member of the Dr. Werner Jackstädt Foundation, an independent non-profit organization, whose aim is among others, to
provide focused support of academic research in medicine and economics.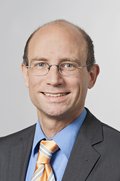 Prof. Dr. Dr. Holger Patzelt
Holger Patzelt is a member of the Technical University of Munich (TUM), heading the Institute of Entrepreneurship Research. He is well connected on an international scale, and is one of the best-known and best-published researchers on Entrepreneurship within the German community. Holger Patzelt received numerous awards, for example the Ludwig Erhard Prize in 2007, which he received out of the hands of Chancellor Angela Merkel. In the same year he received an award from the Förderkreis Gründungs-Forschung e.V. (FGF).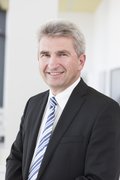 Prof. Dr. Andreas Pinkwart
Andreas Pinkwart is rector and academic president of the Leipzig Graduate School of Management (HHL) and he also holds the Chair for Innovation Management and Entrepreneurship, an endowment fund of Deutsche Bank. As a former
Minister for Science, Innovation, Research and Technology of the Federal State of North Rhine-Westphalia, and also in his former role as deputy chairman of the Free Democratic Party (FDP) he aims at closing the gap between science and politics.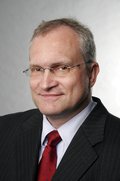 Prof. Dr. Christoph M. Schmidt, Ph.D.
Christoph M. Schmidt is president of the Rheinisch-Westfälisches Institut für Wirtschaftsforschung, a renowned Institute for Economic Research located in Essen, Germany. He heads the German Council of Economic Advisors, and is
an active member of the Enquete Commission "Growth, Prosperity, Quality of Life" that directly reports to the German Parliament (Bundestag).