Prof. Dr. Christian Rupietta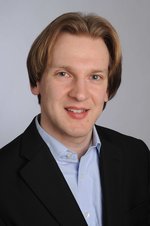 | | |
| --- | --- |
| Office: | P 08.19 |
| Phone: | +49-202-439-3178 |
| Email: | |
Jackstädt-Zentrum für Unternehmertums- und Innovationsforschung
Schumpeter School of Business and Economics
Bergische Universität Wuppertal
Schumpeter School of Business and Economics
Bergische Universität Wuppertal
Gaußstraße 20
42119 Wuppertal
Biography
Christian graduated from the University of Bochum in 2009 where he majored in Management and Economics. During his studies, he specialized in Personnel Economics and Econometrics. He obtained his PhD from the University of Zurich in 2015. In his dissertation he analyzed how vocational education and training affects innovation in companies.
His professional career includes employment as research assistant and post-doctoral researcher at the University of Zurich where he worked for the Institute for Business Administration and the Swiss Leading House on Economics of Education, Firm Behaviour and Training Policies. Since August 2016 he has been engaged as Assistant Professor at the Schumpeter School for Business and Economics at the University of Wuppertal.
Research interests
Innovation and economics of education
Organizational innovation
Set-theoretic methods
Awards
Swiss Leading House Best Paper Award 2015: Runner up-prize (07/2016)
Publications
Articles in refereed journals
Rupietta, C. & Backes-Gellner, U. (2019). How firms' participation in apprenticeship training fosters knowledge diffusion and innovation. Journal of Business Economics, 89(5), 569-597.

Rupietta, C. & Backes-Gellner, U. (2019). Combining knowledge stock and knowledge flow to generate superior incremental innovation performance - Evidence from Swiss manufacturing. Journal of Business Research, 94: 209-222.
Meuer, J. & Rupietta, C. (2017). Integrating QCA and HLM for Multilevel Research on Organizational Configurations. Organizational Research Methods, 20 (2): 324-342.
Backes-Gellner, U., Rupietta, C. & Tuor, S. (2017). Reverse educational spillovers at the firm-level. Evidence-based HRM, 5 (1): 80-106.
Meuer, J. & Rupietta, C. (2017). A review of integrated QCA and statsitical analysis. Quality & Quantity, 51,(5): 2063-2083.
Meuer, J., Rupietta, C. & Backes-Gellner, U. (2015). Layers of co-existing innovation systems. Research Policy, 44 (4): 888-910.
Chapter in Books
Caves, K., Meuer, J. & Rupietta, C. (2015). Qualitative Comparative Analysis For Instructional Leadership, International Research on School Leadership in Challenges and Opportunities of Educational Leadership Research and Practice: The State of the Field and Its Multiple Futures , Eds. Bowers, A. J., Shoho, A. R. & Barnett, B. G. Charlotte, NC: Information Age Publishing, 147-170.
Articles in non-refereed journals
Backes-Gellner, U. & Rupietta, C. (2014). Duale Berufsbildung und Innovation. Wirtschaft und Beruf, 66 (6): 58-59.
Evaluation reports
Shephard, D., Ellersiek, A., Meuer, J. & Rupietta, C. (2018). Influencing Policy and Civic Space: A meta-review of Oxfam's Policy Influence, Citizen Voice and Good Governance Effectiveness Reviews, Oxford: Oxfam.
Meuer, J., Ellersiek, A., Rupietta, C. & Caves, K. (2016). The MasterCard Foundation - Final Evaluation of the Aflateen Programme: Global Report. In Te Kaat, A., "To Continue and Grow: Final Evaluation of the MasterCard Foundation Partnership with Aflatoun International on Youth Social and Financial Education", p. 8-47, Aflatoun International. Amsterdam.
Papers in proceedings and working paper
Rupietta, C., Meuer, J., & Backes-Gellner, U. (2018). How hybrid change agents moderate innovation complementarities, Academy of Management Annual Meeting Proceedings, 2018(1):11169.
Schulze, A. & Rupietta, C. (2017). What Motivates Employees to Engage in Entrepreneurial Behavior? A Set Theoretic Approach, Academy of Management Annual Meeting Proceedings(1):17394.
Rupietta, C., Pfeifer, H., & Backes-Gellner, U. (2017). Firms' knowledge acquisition during dual-track VET: Which sources are important for innovativeness? Swiss Leading House Working Paper No. 131.
Meuer, J. & Rupietta, C. (2015). Qualifying "Fit": The Performance Dynamics of Firms' Change Tracks through Organizational Configurations, Compasss Working Paper 2015-81.
Conferences(Selection)
Academy of Management Meeting (2017, 2018), Canadian Economics Association (2012, 2015), DRUID Society Conference (2015), European Group for Organizational Studies (2014, 2018), Colloquium of Personnel Economics (2011, 2012, 2013, 2016), Society for the Advancement of Socio-Economics (2011, 2013, 2015, 2016, 2017, 2018, 2019), Spring Meeting of Young Economists (2012), Strategic Management Society Special Conference in Banff (2018), Swiss Society of Economics and Statistics (2012).
(Co-)Organized Conferences and Workshops(Selection)
2018: International QCA Summer Workshop

Since 2017: International QCA Paper Development Workshop

Since 2015: International QCA Expert Workshop