Contact
Jackstädt center
Room P 08.16 - P 08.20
Gaussstraße 20
42119 Wuppertal
Phone.: +49 202 439-5012 /-3006
Welcome to the Jackstädt Center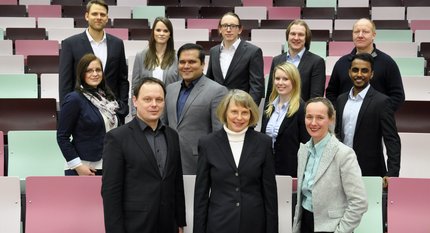 The Jackstädt Center's strategic new profile paves the path for future development and includes themes such as: Innovation, Entrepreneurship, and Economic Change. With the foundation of the Jackstädt Center, the research capabilities of these important fields are substantially strengthened.

As it follows an interdisciplinary approach the Center's research activities are diverse and multifaceted. Among other areas, the center researches the personality of entrepreneurs, strategies for product development and innovation, but also the internationalization of small- and medium-sized firms.

The goal of the interdisciplinary Jackstädt Center of Entrepreneurship and Innovation Research is to conduct excellent research at an international
level in the areas of entrepreneurship and innovation. An important goal is to foster and accompany the transfer of relevant practical questions into business- and economics-related research. Both priorities should lead the Jackstädt
Center to become regionally embedded and internationally visible.