About the Jackstädt Center
The Jackstädt Center for Entrepreneurship and Innovation Research was founded in 2011 and is an interdisciplinary facility for international academic networks at the Bergischen University Wuppertal (BUW). Our goal is to instigate future research in the areas of Entrepreneurship and Innovation. Questions include, for example, the relationship between founding personalities and founding decisions, or the effects that financial constraints have on innovation and young entrepreneurs. The Jackstädt Center works with businesses and organizations from the region, as well as renowned research facilities in the USA, Switzerland, and the Netherlands to answer these questions. The Jackstädt Center not only transfers knowledge from the university, but we also transfer the knowledge and solutions of practical problems that are relevant to the university into the business realm.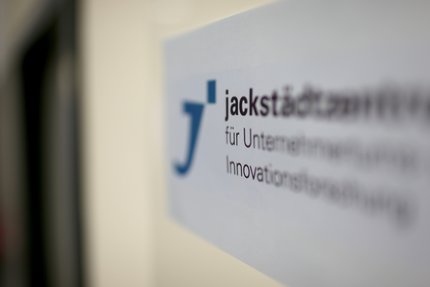 The Center is composed of a four-person executive board who are all professors at the Bergischen University Wuppertal. The President of the Jackstädt Center is Prof. Dr. Christine Volkmann, director of the chair for Entrepreneurship Foundation and Economic Development. Vice President is Prof. Dr. Werner Bönte, director of the chair for Industrial Economics and Innovation. Other members include Prof. Dr. Michael J. Fallgatter, in the chair for Personal Management and Organization and Prof. Dr. Peter Witt, who directs the chair for Technology- and Innovation Management. Prof. Dr. Christian Rupietta joined the team in 2016. Doctoral candidates and academic colleagues strengthen the Center as well. The Jackstädt Center is advised by an academic advisory board composed of renowned academia, entrepreneurs, and policy makers.
The Jackstädt Center is financially supported by the Dr. Werner Jackstädt Foundation, a reputable, private, nonprofit foundation from the Bergischen Region.